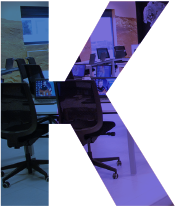 E-MOBILITY
THE MOBILITY OF TOMORROW IS ELECTRIC. E-Mobility Includes the following
Basic principles of high-voltage technology
High-voltage batteries & electric motors
High-voltage batteries & electric motors
FUNDAMENTALS OF ELECTRICS
It Includes Motor Vehicles & Electric Vehicles.
Topics Included in this are Electrical Circuit.
Ohmic Resistance, Current and Voltage sources.
Capacitor, Coil, Tranformer Relay, Special Resistance, Diodes, LED's.
Transistors & Thyristors.
FUNDAMENTALS OF ELECTRICS & HIGH VOLTAGE TECHNOLOGY
Operation with non-hazardous low voltage
Genuine insulation monitoring unit
Visualisation of flow through body
Metal objects with potential equalizationELECTRICAL MACHINES IN HYBRID & ELECTRICAL CARS
Electrical Machines In Hybrid and Electrical Cars
The inspection of the basic characteristics of hybrid and electric vehicles requires a fundamental knowledge of the design and functionality of electric motors and the associated power electronics.
It Included DC Motors, AC & Insulation Motors, Servo Motors & Power Electronics.
Workstation Vehicle Hybrid Drive
Self-supporting learning environment.
COM3LAB course software support.
Operation with non-hazardous low voltage.
Can be used without other devices
Vehicle High Voltage Technology
Operation with low voltage
Additional personal protection
No maintenance-intensive batteries
Metal objects with potential equalization
High Voltage & Battery Technology
Intrinsic safety on 24-volt basis.
Supplement to the system of electrical machine teaching models and high-voltage trainers.
Operation with different cell chemistry structures.
Use of LiIo or LiFe cells in the same system.
Integrated fault switch box
High Voltage Vechicle Technology
Mobile compact trainer.
Switch box for the simulation of faults.
High-voltage battery housing with mains adapto.r
Equipotential bonding cable.