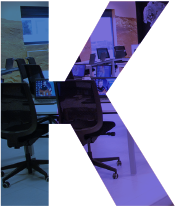 ADVANCED DESKTOP PCB MANUFACTURING SYSTEM:
Single & Double Layer PCB Printing Machine:
More Info
Only machine which perform Drilling, Printing, Soldering and Reflow
It creates single & double sided PCB'S.
Build hardware faster
Print your own circuit boards (FR1, FR4, Kaplan or Polymer sheets)
It Loads the Gerber Files into V-One Software.
Dispenses Solder Paste on any Circuit Board
Quickly drill holes for vias and through holes components.
Print Area 128mm × 116mm
Minimum Trace Width 0.2mm
More Info
It Provides Pressure based dispensing.
Enables Inspection through integrated Vision System.
Print anything on everything.
Enhanced Material Flexibility.
Provides Software for everyone.
Has Modular Platform.
Print area 220 mm x 300 mm
Measurement resolution +/- 2.5μm (Z-axis step resolution)
Minimum tracewidth *100μm (0.10mm) using ACI FE3124 + 100μm nozzle
Print height resolution +/- 10μm (0.01 mm)
Minimum pin pitch 400μm (0.4mm)
Minimum passive 0201* Imperial
Inks ACI FE3124
Substrates PET, Kapton
Solder pastes Nordson T4 SnBiAg0.4
Double Sided PCB Mill & Engraving Machine:
More Info
It can perform Drilling, Milling and Engraving Etching.
It Provides Compact design and Precision Tooling.
Milling workspace : 140 mm (5.51 inch) (X) x 200 mm (7.87 inch) (Y) x 40 mm (1.58 inch) (Z)
Diameter of spindle: 3.175 mm (0.125 inch)
Connectivity: USB, USB cable length: 1.6 m (63 inch)
Repeatability: 0.02 mm
Spindle speed: 11 000 rpm
It provides Cut 2D software for PCB machining
It mills both soft and hard plastic, wood, aluminium, duralumin, PCB, balsa wood, MDF, Plexiglass, iron, copper, brass, bronze, gold, silver and more.
It is suitable for engineers, model makers, hobbyists, goldsmiths, jewellers, watchmakers, educational institutions and many others.
Multilayer advanced PCB Printing Machine:
More Info
Capable of printing multilayer circuits ( 2- 4 Layers)
Dispensing paste onto pads,
Pick-and-place components to rapidly assemble your board, using multiple vacuum tips that are automatically interchanged.
It also uses a camera and computer vision to make adjustments and place the parts precisely.
Inkjet print low-resistivity conductive inks and dielectric insulating inks to make Printed Circuit Boar
Export your Gerber files from any PCB Design tool and import
Min Trace Width: 8 mil [200 microns]
Min Clearance: 8 mil [200 micron] – 16 mil (400 micron)
minimum pitch size = 0.4- 0.6mm
PCB - Vision Inspection System
PCB inspection is the act of mitigating errors or mistakes during Fabrication & Assembly Process.
Vision systems are capable of measuring parts, verifying parts are in the correct position, and recognizing the shape of parts.
Microscope has one HDMI port and two USB ports
Unique all-in-one Machine design.
Microscope has built in software to View, Capture the images & Record Videos and store it in a USB Disk
Measuring results can be sent to Excel.
Measuring Accuracy: within +_8 microns.
More Info
Flowcode is an advanced integrated development environment (IDE) for electronic and electromechanical system.
Flowcode targets microcontrollers such as Arduino, PIC and Raspberry Pi.
Non-programmer friendly
Choice of programming methods; flowcharts, blocks, pseudo, C
Multiple platform support and "code porting"
Advanced Simulation
Debugging systems – simulation debugging & code profiling
Laser Cutting Machine - C02:
High cutting precision and positional accuracy
Improved edge quality and surface finish
Higher repeatability
Advanced laser tools for material processing applications
Drilling and engraving in addition to cutting
Negligible work piece degradation
Cost-effectiveness
Minimal thermal stress zone
Shapes High Speed belt drive plotting unit with precise micro stepping drives
Red beam pointer
Z- Axis (Optional)