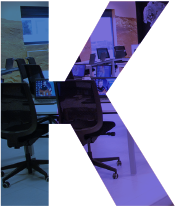 Virtual & Remote Labs: The Future of Education 4.0
Virtual and remote labs have been around for almost 20 years and while they have been constantly gaining popularity since their appearance, the current Covid-19 Pandemic has brought to the fore the importance and the relevance of these labs as the most suitable and a permanent Solution for Future Engineering Labs. However, there are still many people in the Engineering education community who have very less information about these labs, their benefits, and which of these virtual and remote labs can be delivered for Engineering Education remotely and virtually.
EdNex, with years of experience in offering advanced solutions to the Higher Education sector in the region, has yet again stepped up to the challenge and is offering the Virtual and Remote Lab Solution for Engineering Education.
Our solutions encompass:
Read more about our solutions: