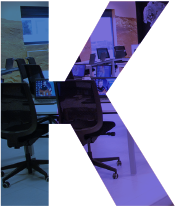 Structural Health Monitoring & Shake Table Lab
We offer designing technologies, products, and solutions for structural engineering and earthquake engineering.

TDG - researches, develops and offers innovative & high-quality data acquisition systems, sensors, servo-testing machines and earthquake simulators, that rapidly adapt and fit best to the requirements of customers on the global market.
Solutions :

Real-Time Integrated Health Monitoring Solutions Against Earthquakes & Other Destructive Effects
More Info

Seismic Monitoring Devices Earthquake Early Warning Based on Special Algorithms & Machine Learning
More Info
State of Art Servo Controlled Hydraulic / Electro-Mechanical Earthquake, Materials, Fatigue Test Devices
More Info

TDG Develops Data Loggers since year 2000 For University Laboratories and Private Testing Institutes +Ballistic Measurements
More Info
Products Offered
E Quake NOVA
This product is the most innovative & high-tech solution for seismic monitoring networks, developed by TDG. It includes an ultra low noise three component seismic internal accelerometer, which breaks the boundaries of conventional recorders. This digital system offers excellent noise performance and unmatched resolution, providing simultaneous sampled acceleration data through the ethernet interface. The product is equipped with an embedded linux powered single board computer system, easily handling all the connection, configuration, data processing, data transfer, event-handling and storage tasks. The unit offers the best price-performance ratio and the most innovative design of its class.
Unmatched Price / Performance Ratio
Internal High-Tech Triaxial Servo Seismic Accelerometer
Ultra-High Resolution, Ultra-Low Noise Performance
DC-200 Hz Standard, Optional High-Frequency Bandwidth up to 400 Hz
±2g, ±5g, ±15g Range Options
Up to 1000 SPS Sampling Rate
Direct-GPS Technology
160 dB Dynamic Range
Micro-G Level Vibration Measurements
Embedded Linux
Ethernet TCP/IP Communication
High Internal Storage
Compact & Robust Design
e-QUAKE-SMART
e-QUAKE-SMART for BUILDINGS: Complicated early warning and general precaution systems can be designed for cities or geographical regions. E-QUAKE-SMART, on the other hand, is rather a less complicated, easy-to-use earthquake warning and automatic reaction system, much more aims to trigger basic precaution reactions in a building when it senses excessive shaking.
RECORDING DURING AN EARTHQUAKE: In addition to the early and emergency warning solution, the system automatically switches to recording mode in case of an earthquake, records the floor accelerations, top floor accelerations, and displacements of the building according to the sensor locations. The shaking level of the building during an earthquake can be viewed and analyzed in real-time from the control panel or via the web-based interface.
Seconds Matter!
P and S waves: When earthquake waves start propagating from their center and reach a certain location on earth, they are sensed in 2 different types, called P waves and S waves. As P waves move faster, they arrive at a certain location earlier than the S waves. The time difference between the arrival of P and S waves increases, as the distance from the center of the earthquake increases. Early Warning Systems are based on sensing the smaller amplitude P-waves, seconds before the higher amplitude S waves arrive, and generating a warning in terms of seconds before the mainshock strikes, which may be very important for taking a precaution.
eQUAKE-SMART has been developed at TDG Laboratories.
8 Configurable threshold levels
Selectable different alarm & earthquake intensity scales, RI, DI, MMI, MMI-Local
P&S wave alarms
False triggering cancelation
Building automation system outputs
Audio / Visual Warning / Siren Outputs
Synchronized multiple sensor locations verifications to avoid false triggers.
Pre-defined scenarios
User-defined flexible scenarios—Parameter / algorithm integration