Renewable Energy Lab
The world needs energy to function and progress. The widely-used non-renewable energy sources such as fossil, nuclear, and hydrocarbon are costly and nearby their end. It is time to transform into a new energy culture that embraces natural resources to produce and preserve energy that is non-pollutive and pocket-friendly. But where should the transformation begin? Building a society that is well aware of renewable energy possibilities is the first big step towards the successful migration to the renewable energy culture.
It is essential for students to learn about various renewable energy sources and the processes of harnessing them. Solar, wind, hydrogen cells, waves, tides, etc are the primary sources of renewable, sustainable, and clean energy. It is essential for an engineering student to be familiar with fundamental concepts of renewable energy, technologies that are being used to harvest and harness sustainable energy. Click here to download the technical presentation that will explain all the related devices and equipment along with its images to get a better perspective.
How universities and schools can help the energy culture transformation?
Education sows the seed of ideas in the mind. Schools and universities should nurture these ideas experientially and practically rather than only theoretically. At EdNex, we facilitate experiential learning by equipping educational institutions with the most modern technology and device integrations.
The technology behind solar energy generation
The technology behind wind energy generation
Standalone Solar Energy Training System
DESCRIPTION
Standalone inverter and built-in batteries to perform standalone solar power generation.
Hands-on practices on real solar energy systems using solar cells, batteries, inverter, and charging controller.
Can perform indoor experiments using the artificial solar module.
Easy wiring connection with surface-mounted circuits.
Supports an interlocking control practice coupled with a street light.
EXPERIMENTAL CONTENTS
Stand-alone solar power generation system
Principles of solar PV cells
Types and characteristic of Solar PV cells
Operation of inverter, battery and charging controller
How to build a solar PV power generation system
1kW Wind Turbine System
Performance Parameters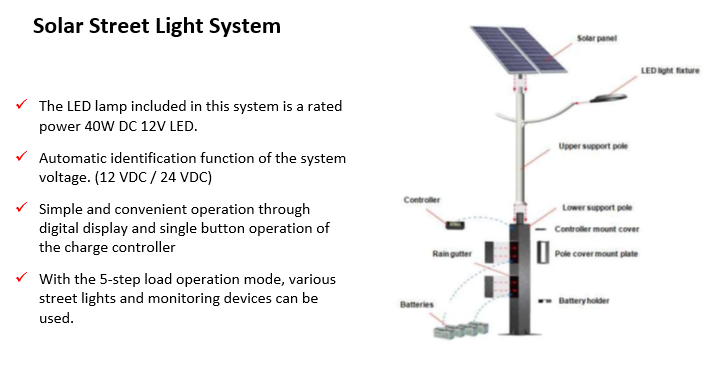 Wind Energy Training System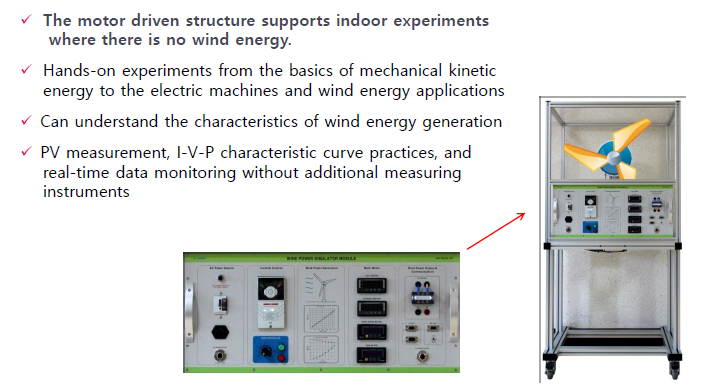 Solar and Wind Hybrid Generation System
Fuel Cell Training System
Smart Grid (Solar/Wind/Wind/Fuel Cell) Training System
Caspoc Renewable Energy Simulation Software
Wind energy engineers use Caspoc solutions to develop ongoing technology innovations across the wind energy supply chain in both small and large wind projects.
In the Electromechanical design process, Casopoc is used to simulate the various aspects such as:
electrical machines
Variable-speed control systems
Transformers
Power electronics
Power distribution systems
Sensor and actuator design
Solar energy engineers are working to leverage the full power of sunlight by developing new solar panel arrangements, converter and MPP control as well as storage and grid connection
Caspoc is playing a key role in helping to improve equipment, processes, and development of PV components such as
Modules
Inverters
Maximum Power Point MPP trackers